We enrich the lives of people with Intellectual & Developmental Disabilities [IDD] through transdisciplinary, expert healthcare – and our patients will always be our best teachers.
Applied Behavior Analysis
Improving quality of life
ABA focuses on socially significant, individualized, evidence-based behavioral interventions to improve the lives of others. This service helps guide the patient safely through their clinic journey and provides recommendations, strategies, and training to fit individual needs.
Physical Therapy
Empowering people to move
Movement impairments are an issue that we all face at some point in our life. These impairments may be further amplified in the presence of an intellectual disability. Physical Therapy addresses movement deficits to improve the quality of life in all aspects of health.
THE KRAMER DAVIS NAME
This is their Legacy
Our patients are our greatest teachers. For us, two of those patients are memorialized in our clinic's name – Terrence Davis and the late Trey Kramer. Terrance and Trey, both non-verbal young men, taught us about strength, about resilience, and about hope. They taught us that it is never too late to learn new things. They taught us that what works is not always what is found in medical textbooks.
What to Expect
We are excited about your first visit! We look forward to getting to know you and helping you navigate your health in a whole new way through transdisciplinary care.
One clinic for all your healthcare needs.
As a national, transdisciplinary clinic-based system, we are the leading destination for accessible and seamless healthcare focused on people with intellectual and developmental disabilities, (IDD) and their families.
TESTIMONIALS
Every person has a story. Their stories inspire us, encourage us, and challenge us to continue in our mission to nurture and advance the health and well-being of those with IDD.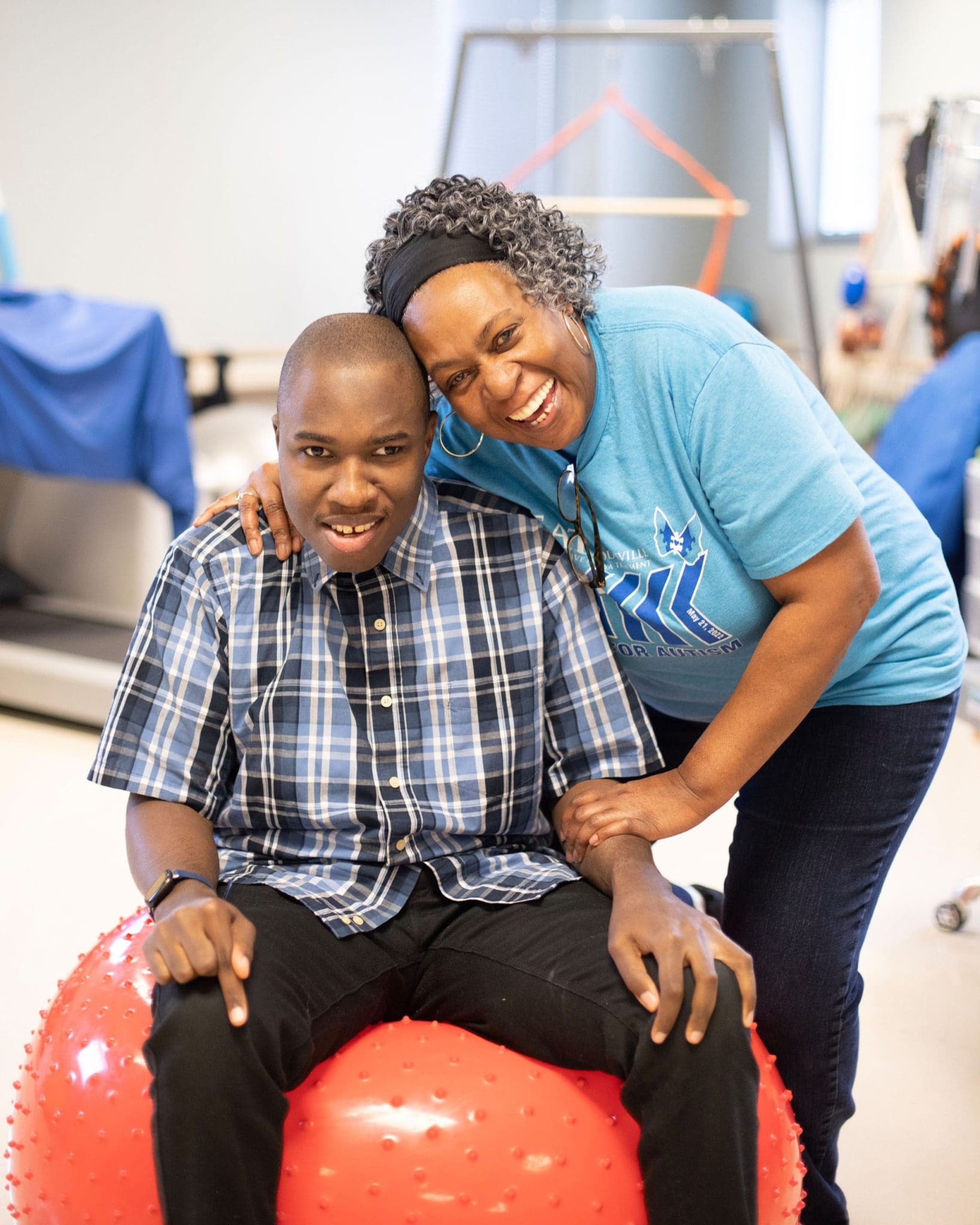 "Once we walked through that door, you felt this sweet spirit. Something special was getting ready to happen here. I hadn't heard my baby say "Mama" in a long time. He was going through therapy and his speech therapist said, "What's her name?" She had been working with him and she said, "Tell her you love her."
He looks to me, "I LOVE YOU MAMA!"
Do you know how long I had been waiting to hear that? If I don't hear it anymore, ever in my life…I heard it that day. That's what he said to me. "I love you, Mama."
This is where we need to be."
TESTIMONIALS
Every person has a story. Their stories inspire us, encourage us, and change us for the better.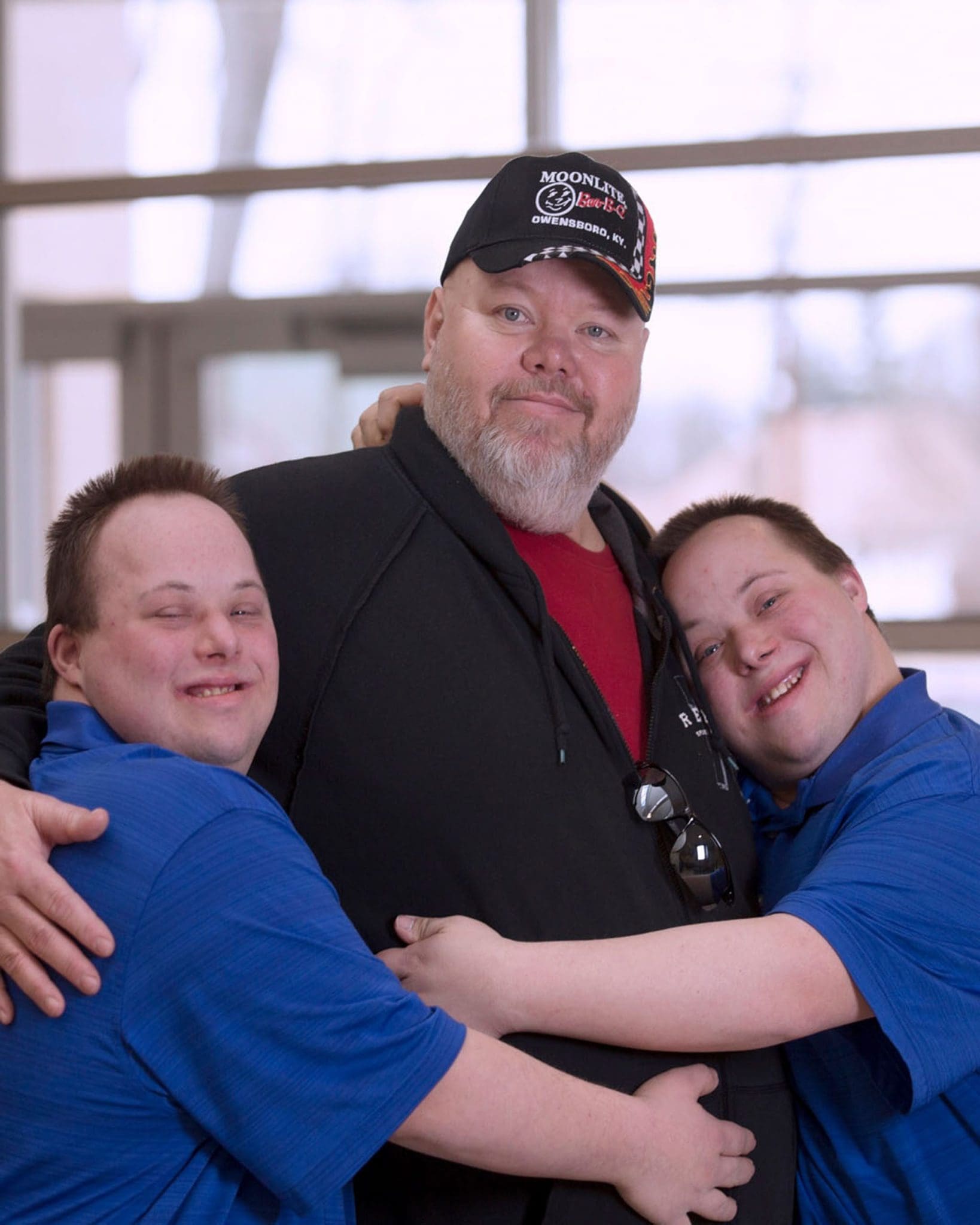 "My kids have never met a stranger in their life. I am always there for them. I help them out in any way I can. Before they came here, they hadn't had a complete check-up.
This is night and day compared to other places we have been to. At other places, they would only see them for a cold or something, nothing else. Here they are awesome people. You can tell they all care and that means a lot to me. It's an outstanding facility, and so are all the people here. There is no reason to look anywhere else. We will be coming here."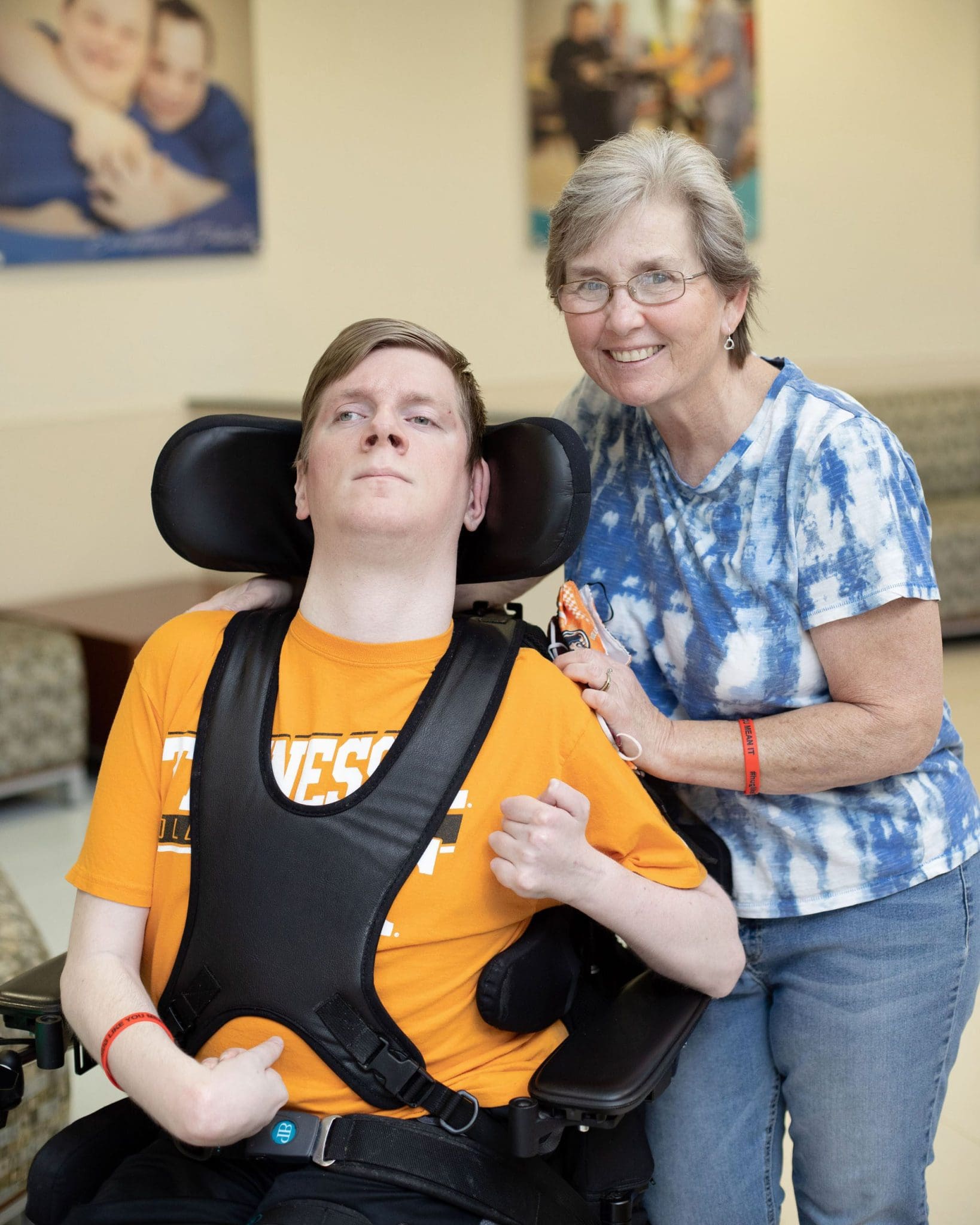 "Getting in here has been the best thing we have ever done. Everyone here that we have come in contact with has been fabulous. Dustin loves it here, I love it here. They have all made us feel welcome and they all talk to Dustin. There were so many times when I had to be his voice before, but he has a voice now. He can make his own decisions but asks our opinions. He is even his own guardian.
I can't say enough good about this place. I highly recommend it. I can only say good things because that is how it has been. He really loves it here and everyone here does their job well and they joke around with him, which Dustin absolutely loves! They really know Dustin. If I continue to keep talking, I will get teary-eyed. This is just a really great place. He's back to standing again."
"Sarah saw a pediatrician until she was 21. They said we need to find another place to go and fortunately, we could get in here pretty quickly. I recommend it to a lot of people. We can come here and have most of our services provided. The doctors are very thorough and I like their knowledge from the pharmacology and biochemistry perspective and how they do blood work and explain everything.
When we take Sarah into an environment that's not familiar, like one where you only go once a year, it can be uncomfortable for her. So when we come here, she sees her ophthalmologist, audiologist, and even the gynecologist comes here to see her. She has her dentist and psychiatrist here, and all her medications through here. When Sarah first came to dentistry, for example, she was so anxious and upset that she needed to be in a papoose. The behavioral person started coming with her wherever she had situations that she was anxious about. They would help her walk through it, work with her, and take very small steps.
Today, she walks in smiling and holding their hand. Sarah is very comfortable here."
"This is one of the best places for people like Shovannah to come to and be taken care of. I mean, we like to bring her here because they really take care of her. They do a good job.
We've been bringing her here for a few years now. We've always had good help here and she is learning things and how to do different things that she doesn't get at the house. I recommend you come here. The staff are all nice. They help us to know what we need to do with her when we bring her back to our house. I would recommend it to anyone who wants good help with their family member. It's a nice place to come to.
There's definitely a lot of love here."
"The staff are my favorite part… They are very friendly and helpful. Today I had my teeth cleaned and they were professional and friendly. I've been recommending them… They are very good. I give them 10 stars out of 5! If other clinics are half as good as them they can help many individuals like me and my brother and people even worse off than us. My brother has Autism and I have Aspergers. I've never seen an issue here that the staff haven't been able to solve."