ABOUT KRAMER DAVIS
Our Culture
We enrich the lives of people with IDD through transdisciplinary, expert healthcare – and our patients will always be our best teachers.
PEOPLE-FIRST CARE
Our Mission
To give people with intellectual and developmental disabilities (IDD) the most comprehensive, quality care through innovation, compassion, and integrity. We are health advocates and a trusted partner where families and adults with IDD feel visible, heard, and empowered.
A CHANGED WORLD
Our Vision
As a national clinic-based system, we are the leading destination for accessible and seamless transdisciplinary healthcare for people with IDD. Our model is the future of healthcare. We're changing the industry forever, for the better.
OUR CORE VALUES
These principles are the soul of our organization.
They are our compass.
You will always be welcomed here.
No matter the need or complexity, we deliver quality care for your entire health journey
We are by your side, no matter the difficulty of the situation
Our commitment to our patients keeps us at the forefront of our field.
We will never stop fighting for you.
It is our responsibility to teach others what we have learned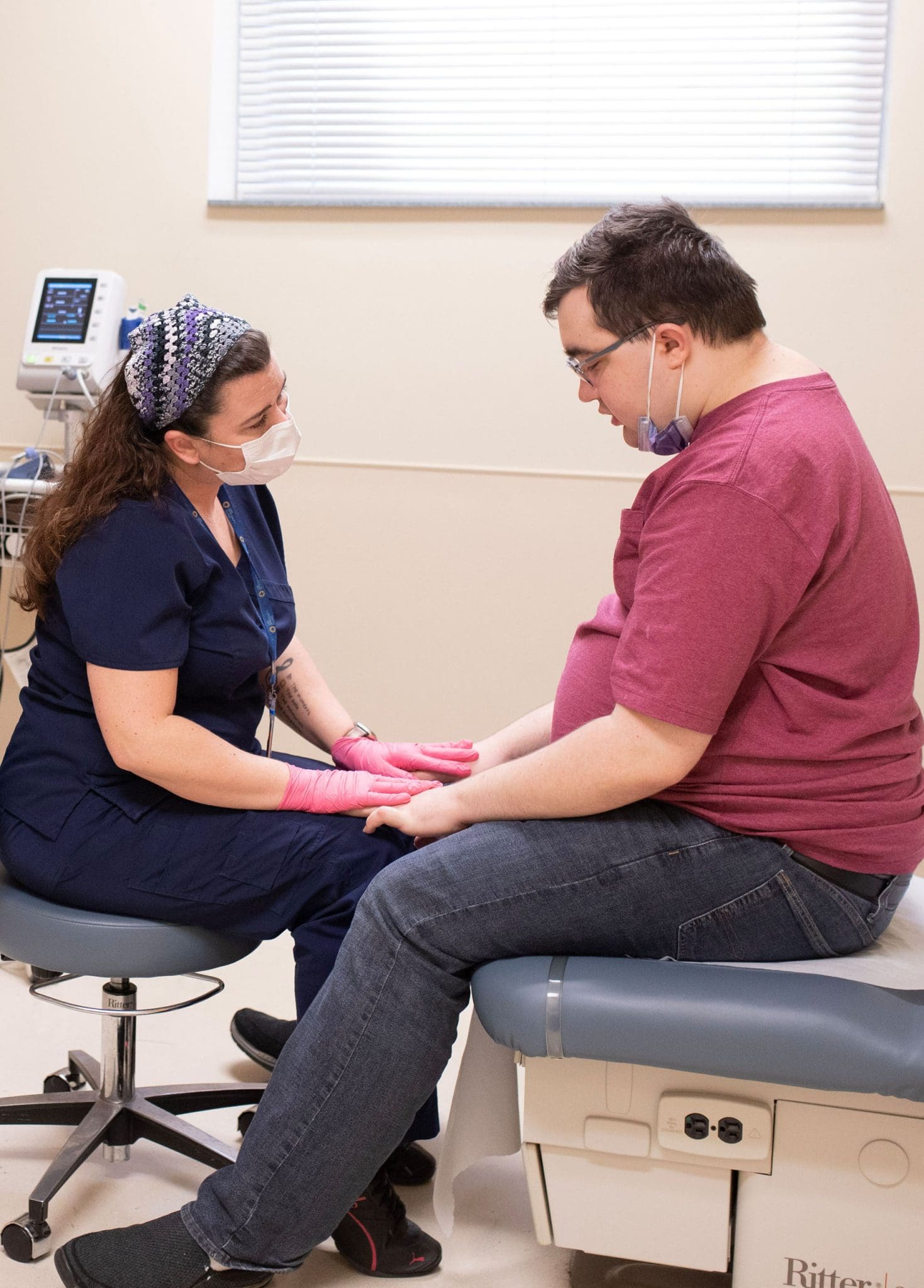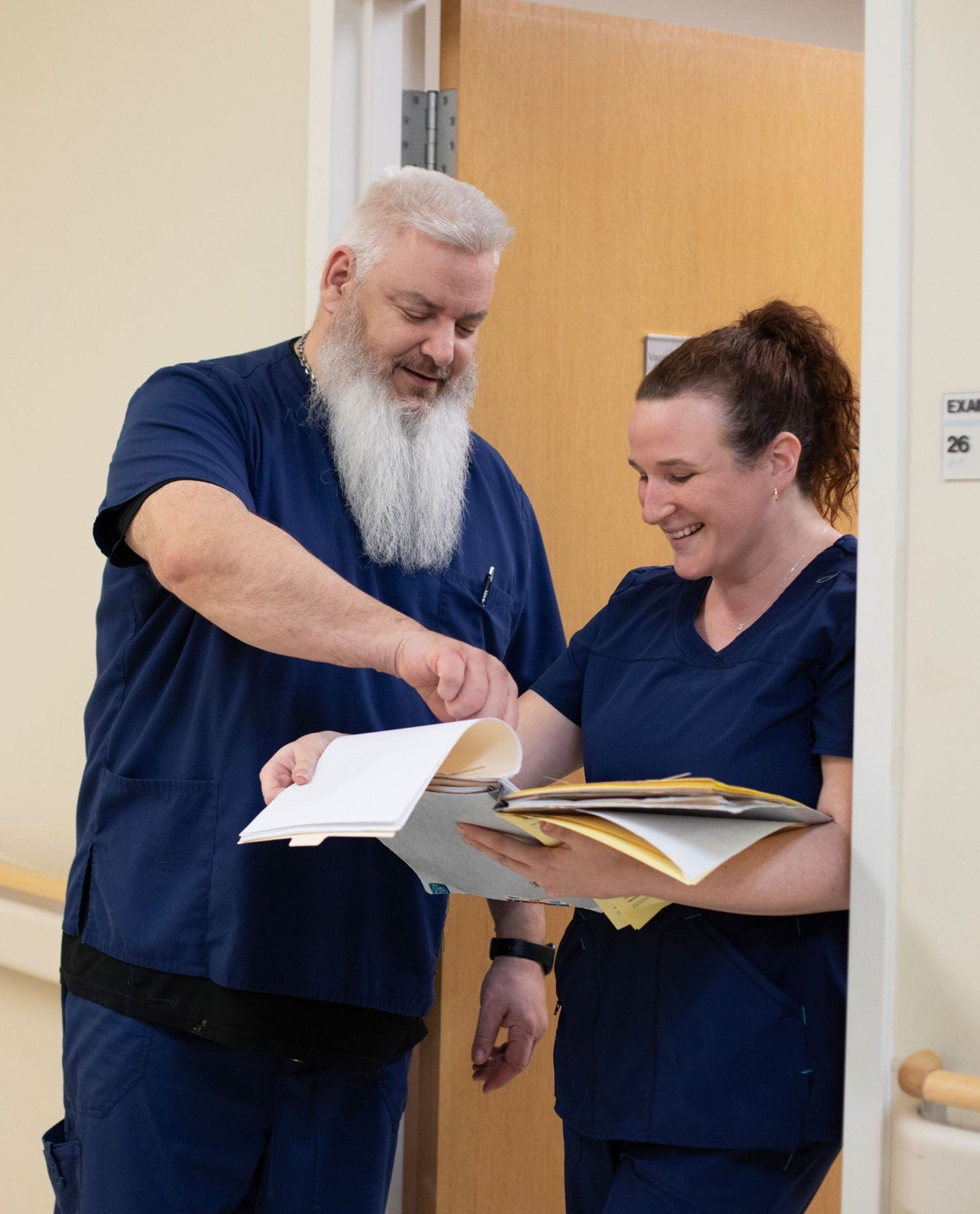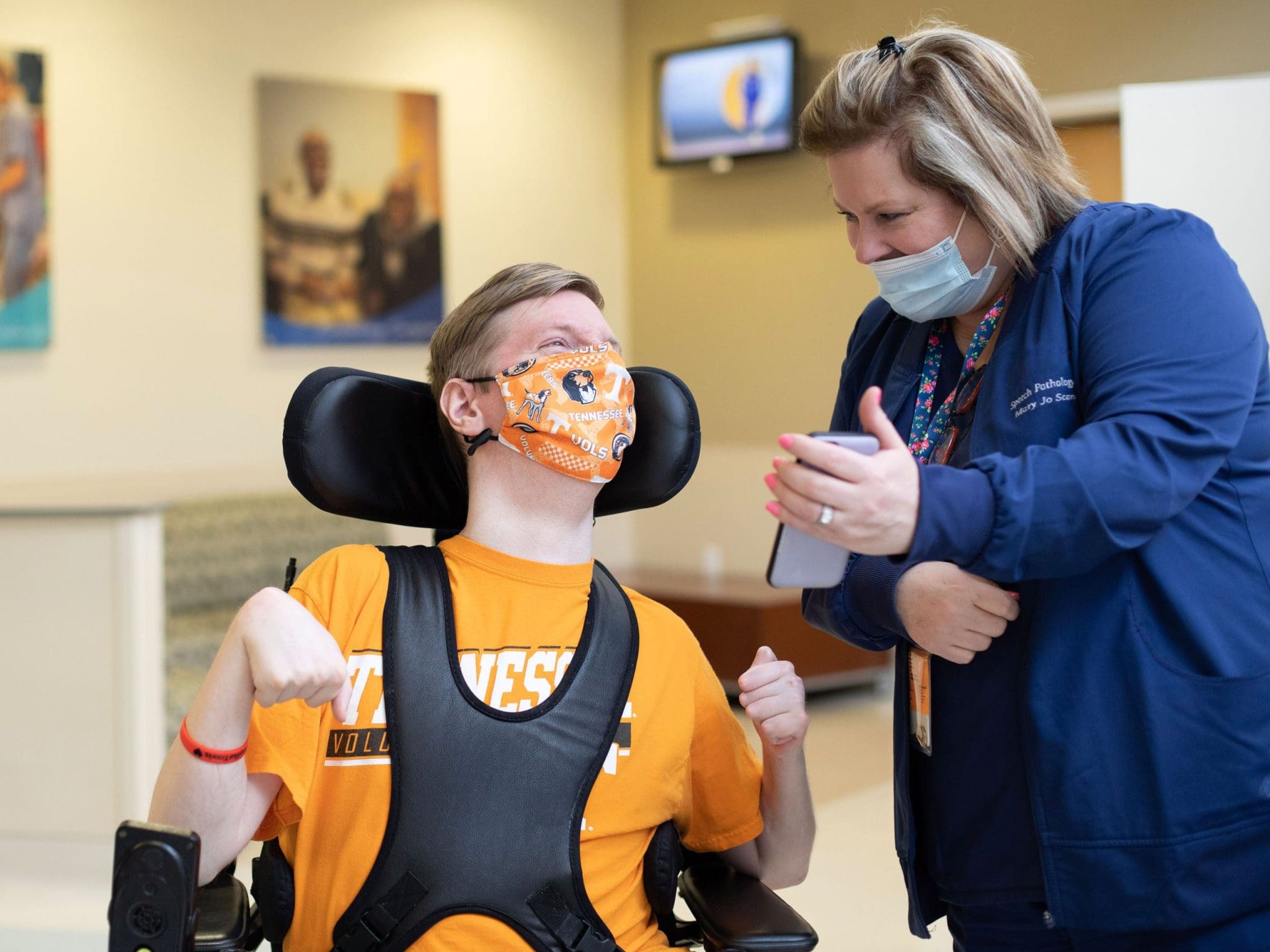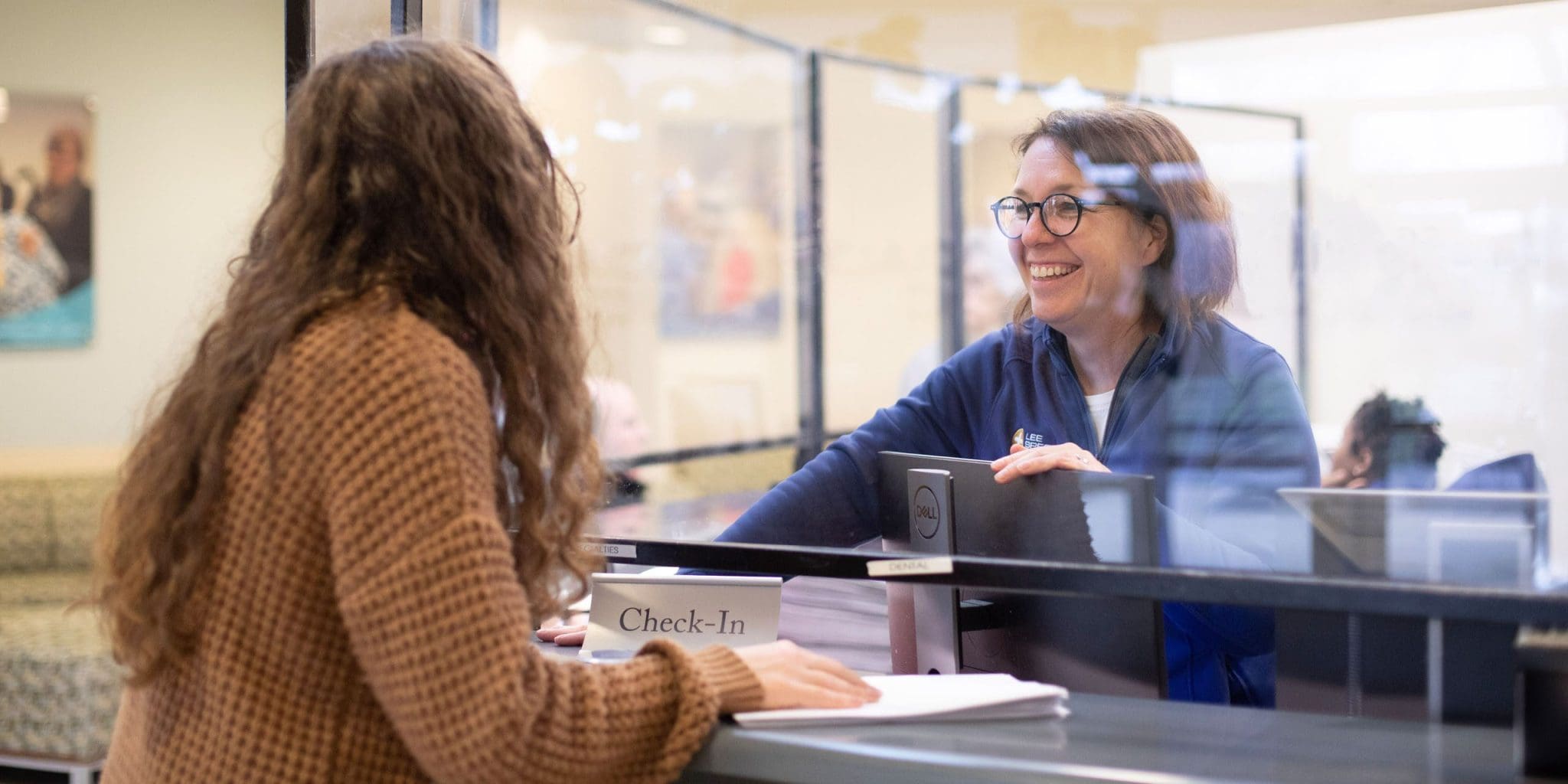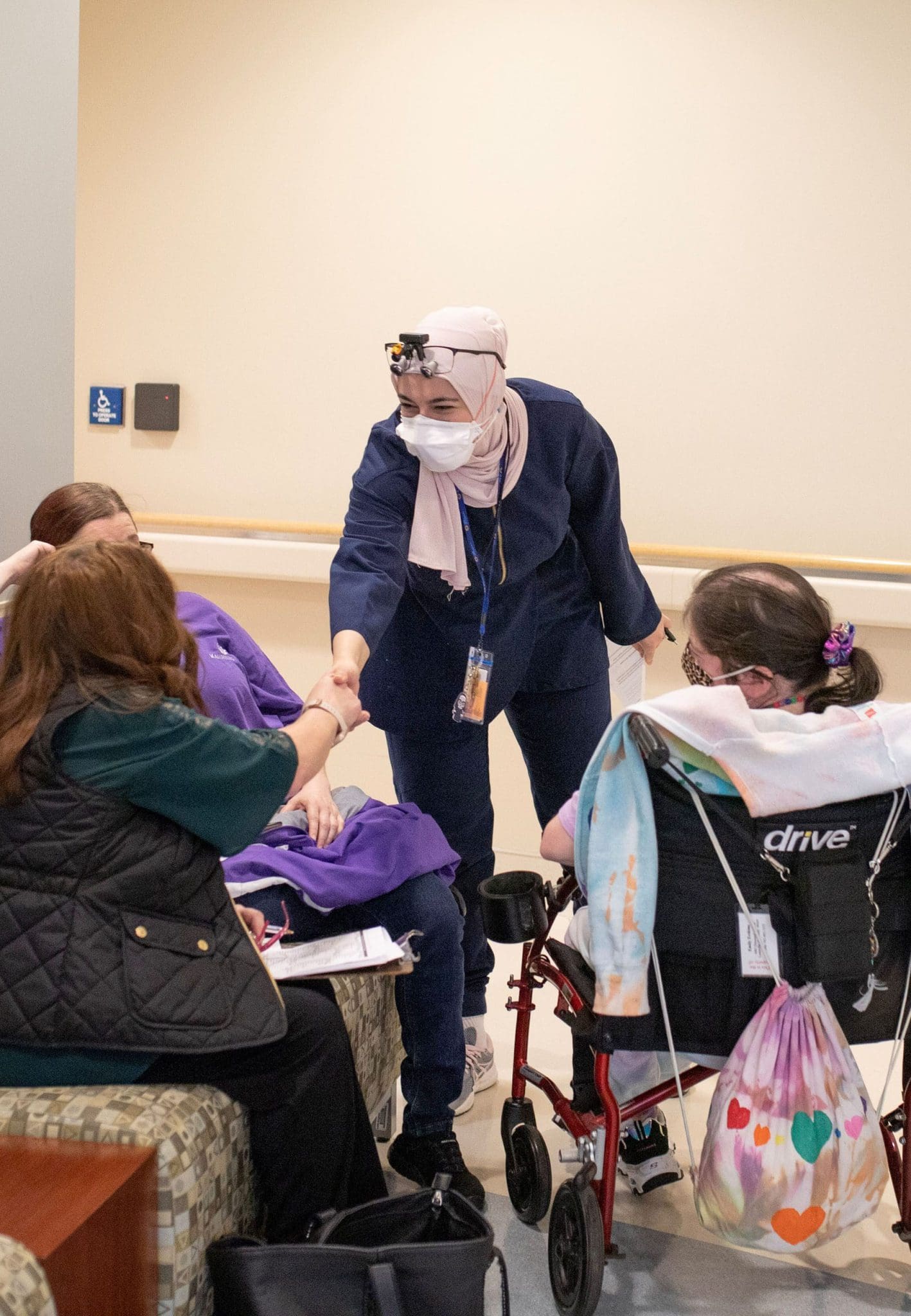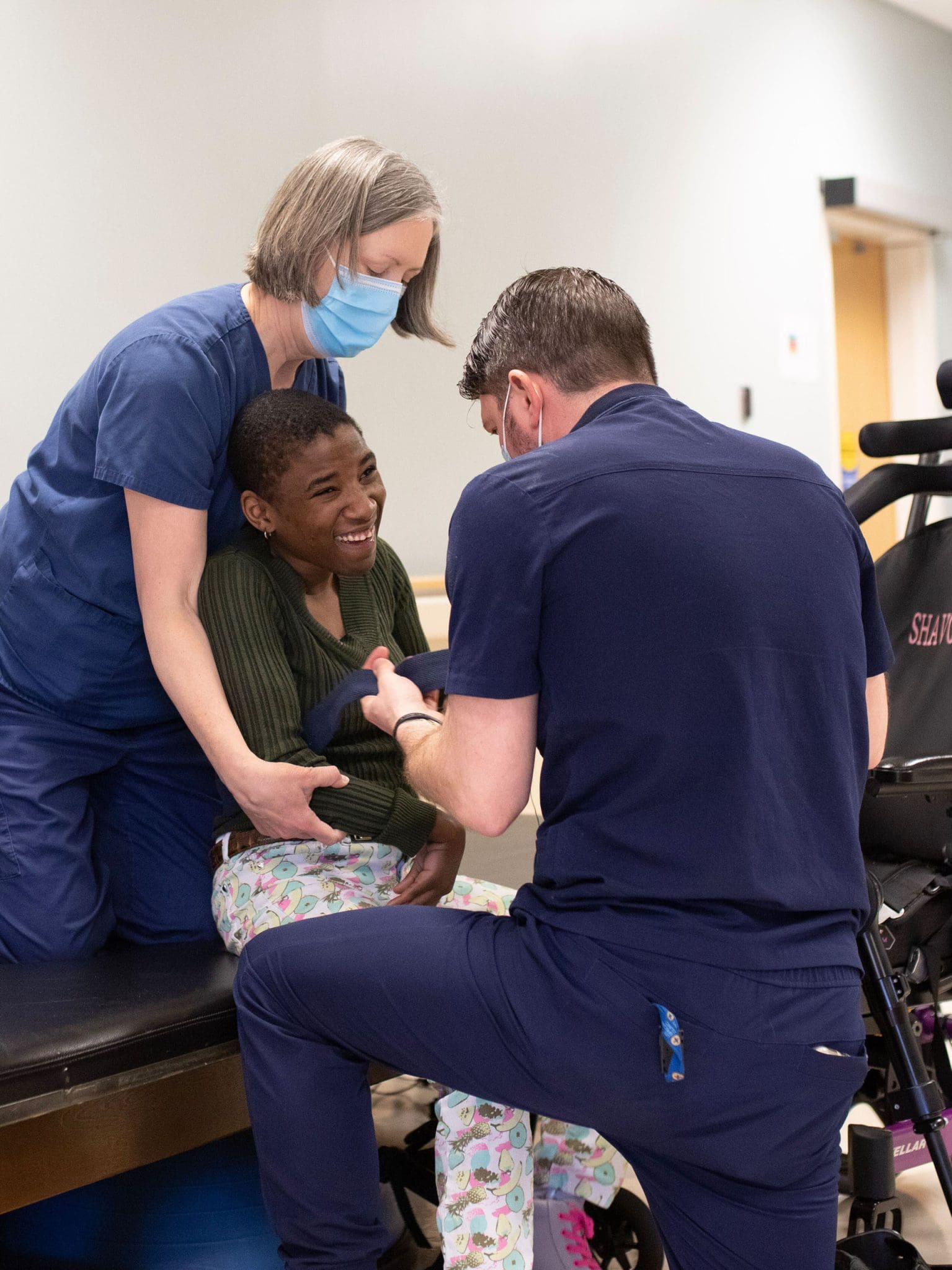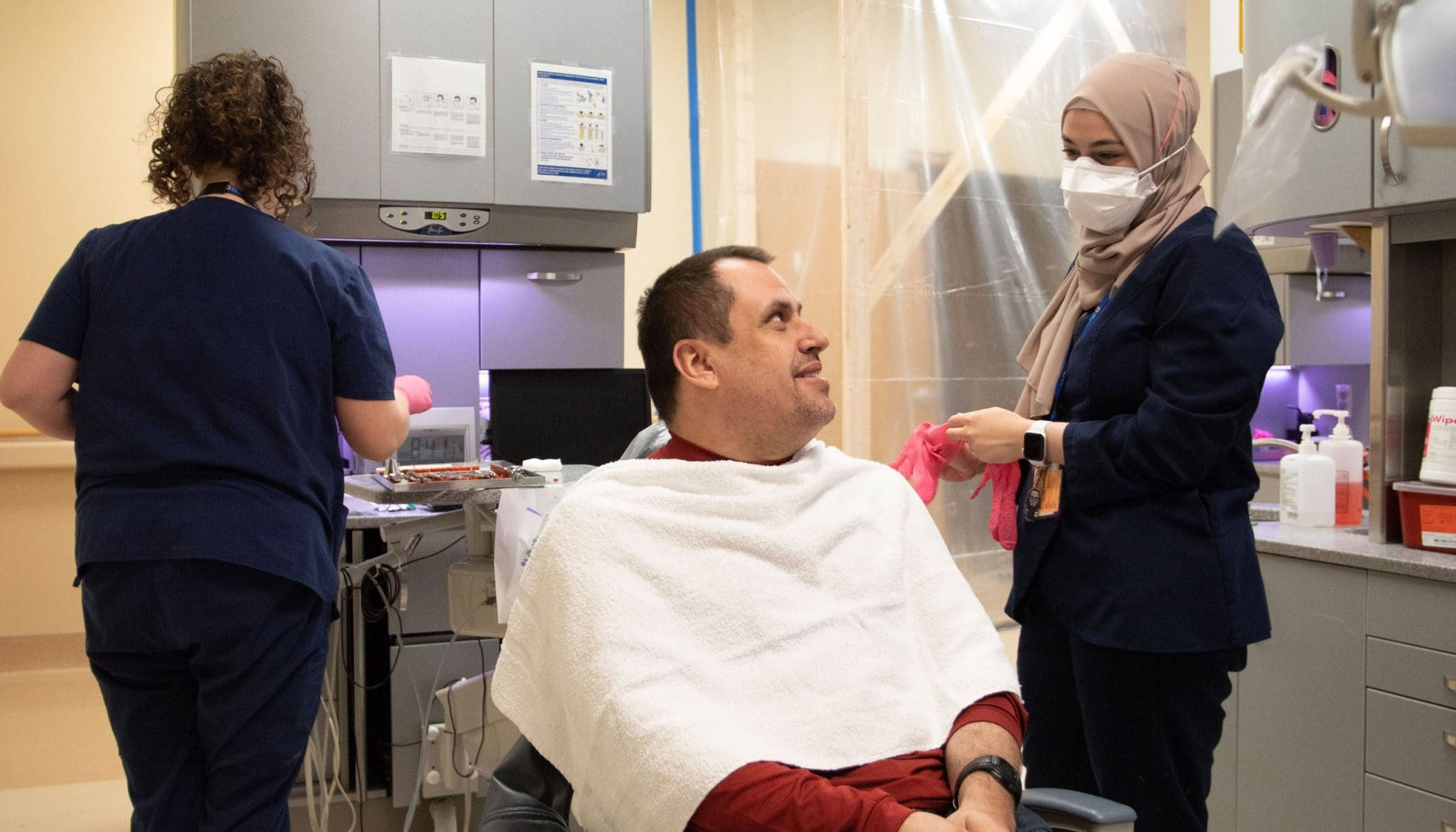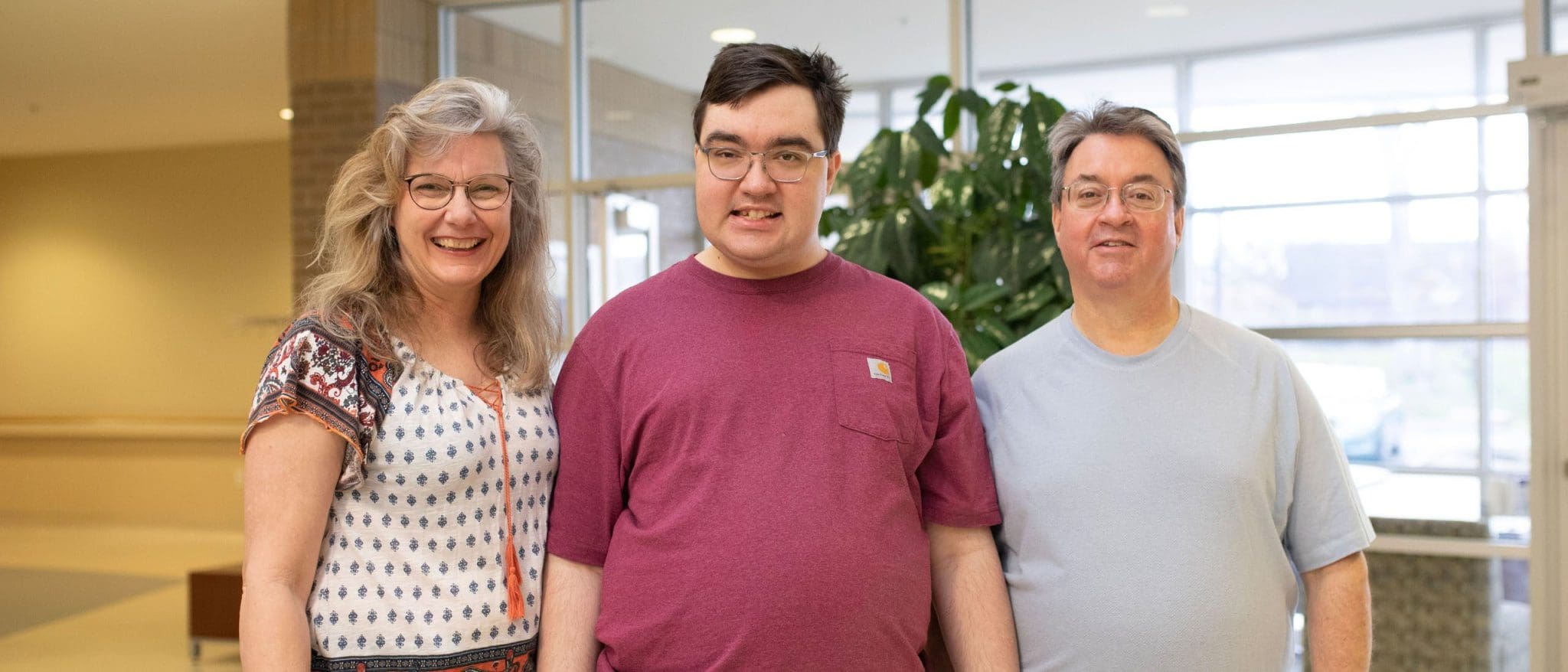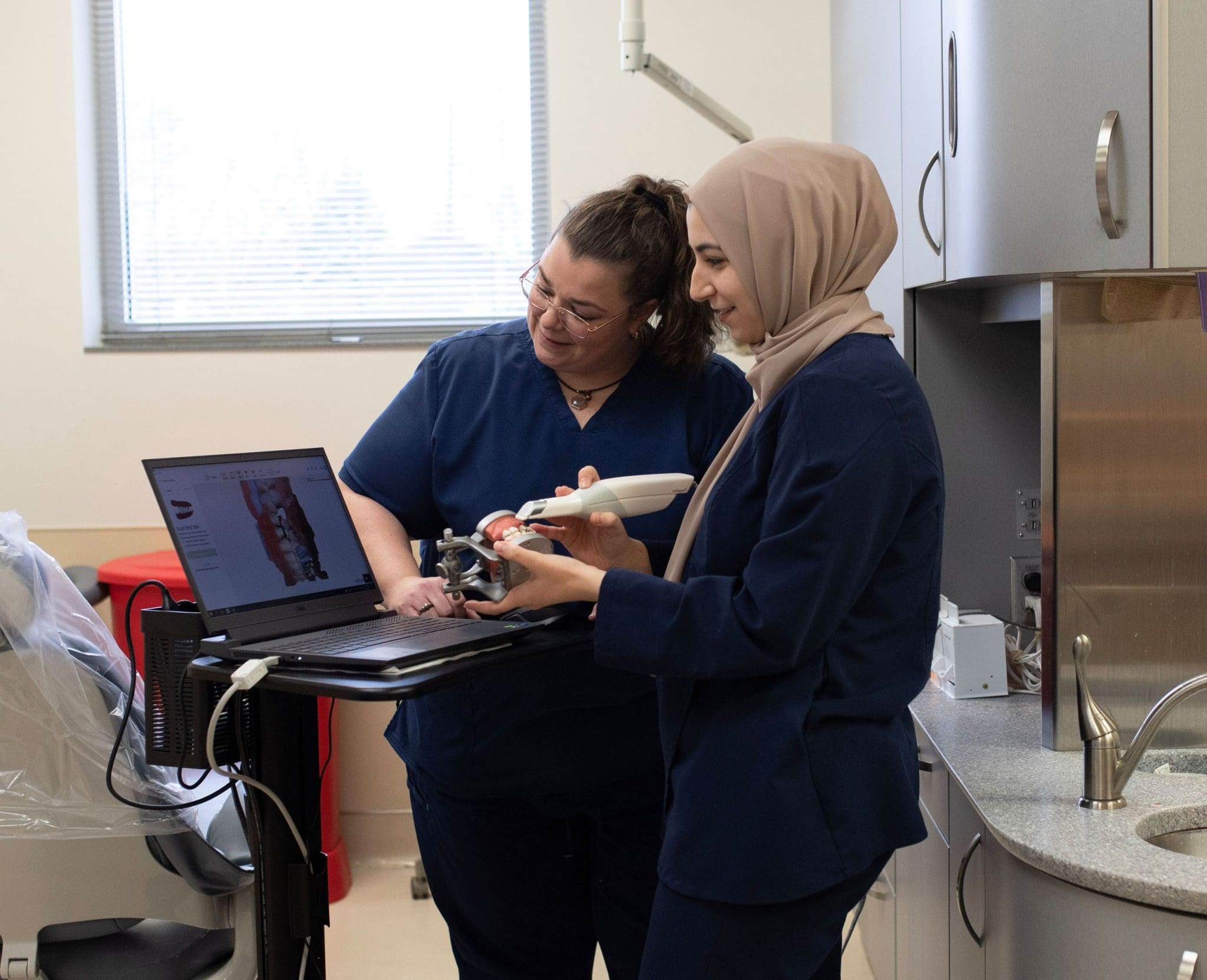 OUR WHY
From Our Founder's
Perspective
OUR PATIENTS ARE WHY WE DO WHAT WE DO
Adults with intellectual and developmental disabilities (IDD) have long been a marginalized and medically underserved patient population. In February 2002, Surgeon General David Satcher published a landmark report entitled, Closing the Gap: A National Blueprint to Improve the Health of People with [Intellectual Disabilities], which detailed the pervasiveness of this problem.
In the preamble to that report, then Secretary of Health and Human Services Tommy Thompson said, "Americans with [intellectual disabilities] face enormous obstacles in seeking the kind of basic health care that you and I take for granted."
OUR PATIENTS FACE EXTREME OBSTACLES
The obstacles which Secretary Thompson referred to almost two decades ago still exist today. Indeed, the problems facing this patient population are legion. First, the intellectual disability Itself may significantly impair the patient's ability to describe the physical complaint or symptoms that in the neurotypical patient would typically result in an examination by either a primary care physician or another healthcare provider.
Additionally, the intellectually disabled patient's complex medical history often requires that a single patient be treated at various locations by multiple clinicians and specialists, who may or may not effectively communicate with one another. It is also important to note that cognitive and neuromotor impairment can significantly inhibit a patient's ability to comply with prescribed treatments.
WE ARE COUNTERACTING A CULTURE OF INAPPROPRIATE TREATMENTS
Patients with IDD also frequently present with challenging and sometimes disruptive behavior, often creating problems in the waiting rooms of healthcare clinicians, discouraging many from admitting these patients to their practices.
Indeed, the inability to articulate pain or discomfort caused by a health problem may drive a patient with IDD to engage in self-injurious behavior or aggressive action that may endanger family members, residential care providers, or attending clinicians – behavior that is often inappropriately treated with psychotropic medications that address only the maladaptive behavior, rather than the medical or dental disorder driving it.
WE SEE THAT A LACK IN PROFESSIONAL CURRICULUM IS A ROOT-LEVEL ISSUE
Finally, our nation's medical and dental schools lack a professional curriculum focused on the care of patients with IDD. This, along with the dearth of relevant scientific literature, tends to decrease the clinical confidence of newly graduated primary care clinicians who might have contemplated treating this patient population, but who feel inadequately trained to do so.
Finally, medical and dental professionals frequently presume that IDD care involves an increased risk of medical malpractice litigation because of the medical complexity of the patient population in general.
WE ARE IDENTIFYING AREAS THAT NEED CHANGE
These myriad problems have converged to create an environment that has driven medical and dental professionals away from these patients, threatening the health and well-being of a significant segment of this population. Indeed, anecdotal information and evidence-based research suggest that individuals with IDD, overall, suffer an increased incidence of multiple adverse health outcomes and conditions when compared to the general, neurotypical population.
THE SCIENTIFIC DATA SPEAKS FOR ITSELF
The scientific literature is replete with examples of these adverse health outcomes, which include: an increased incidence of death due to aspiration pneumonia, bowel obstruction and polypharmacy (overuse of medication); an increased incidence of low bone mineral density and bone fracture; an increased incidence of moderate to advanced periodontal disease, edentulism (the condition of being toothless) and undiagnosed, potentially painful dental lesions; an increased incidence of undiagnosed gastroesophageal reflux disease (GERD), and an increased, and often inappropriate, use of psychotropic medications.
WE ARE PASSING RESOLUTIONS WITH NATIONAL ORGANIZATIONS TO MAKE A DIFFERENCE
Former Surgeon General David Satcher is not alone in identifying the problems faced by this patient population. The disparities in access to quality healthcare services, and the attendant negative health outcomes experienced by Americans with IDD have not gone unnoticed by national professional organizations.
The American Medical Association, the American Dental Association, the American College of Physicians, the American Academy of Developmental Medicine and Dentistry and the American Physical Therapy Association have all recently passed resolutions designating Americans with IDD as a medically underserved population.
WE RECOGNIZE THAT THERE IS A LACK OF COMPETENT AND CONFIDENT CLINICIANS
These disparities in access to quality healthcare services have developed, in large part, due to a paucity in our nation's medical and dental schools of educational material focused on the care of IDD patients. A CDC-funded study conducted by the AADMD concluded that 81% of physicians and at least 50% of dentists graduate from professional school having never treated a single patient with IDD.
As a result, very few providers are sufficiently competent or confident in their ability to care for this patient population. This situation manifests as either a complete lack of willingness to treat individuals with IDD (poor motivation ) or an unfortunate but predictable cycle of misdiagnosis, mismanagement, polypharmacy, and high-cost utilization (poor quality).
OUR PATIENTS ARE PUSHED THROUGH DISORGANIZED AND INEFFECTUAL SYSTEMS
Further complicating the landscape for this patient population is the fact that, over the last several decades, as individuals with IDD have been transitioned in significant numbers out of larger institutions and into smaller, community-based residential settings (a process known as community integration), the systems of community supports, which were created to ease this transition, have often proven to be disorganized and ineffectual.
THE STATISTICS BREAK OUR HEARTS
Perhaps nowhere are the statistics more sobering than in the analysis of mortality rates among medically complex adolescents with IDD who age out of pediatric intermediate care facilities (ICFs) and are transitioned, as adults, into community-based adult residential facilities. The former CEO of a pediatric convalescent center in a midwestern state recently reported that one in four young adults with IDD dies within two years of transitioning out of a pediatric ICF into an adult facility.
POOR OUTCOMES AND LACK OF HEALTHCARE ACCESS ARE INFLATING COSTS
Clearly, for Americans with IDD, especially adults, the disparities in access to quality healthcare have reached crisis proportions. For the public and private insurers who must bear the burden of paying for their health services, the poor outcomes associated with these disparities in healthcare access have profoundly inflated the cost of treating this patient population. Patti Killingsworth, Chief of Long-Term Services and Supports in Tennessee, estimates that in her state alone, individuals with IDD comprise roughly 3% of Medicaid subscribers but drive approximately 50% of program costs.
OUR CONCLUSION: THE IMPERATIVE FOR THE KRAMER DAVIS CLINIC MODEL
No individual with IDD can be expected to fully enjoy a meaningful life in the community unless they are also able to enjoy optimum health. If the goals of community integration are to be truly actualized for this population, an imperative clearly exists for making access to basic healthcare services a foundational part of that reality.
The first step in establishing access to quality healthcare services for patients with IDD is to create a central place for them to go to receive those services; a place in the community; a place where the doctors and therapists who attend to their care understand the unique challenges they face in their daily lives, and are adequately trained to help them meet those challenges; a place where they feel welcomed as the important and valuable citizens that they are.
TESTIMONIALS
Every person has a story. Their stories inspire us, encourage us, and challenge us to continue in our mission to nurture and advance the health and well-being of those with IDD.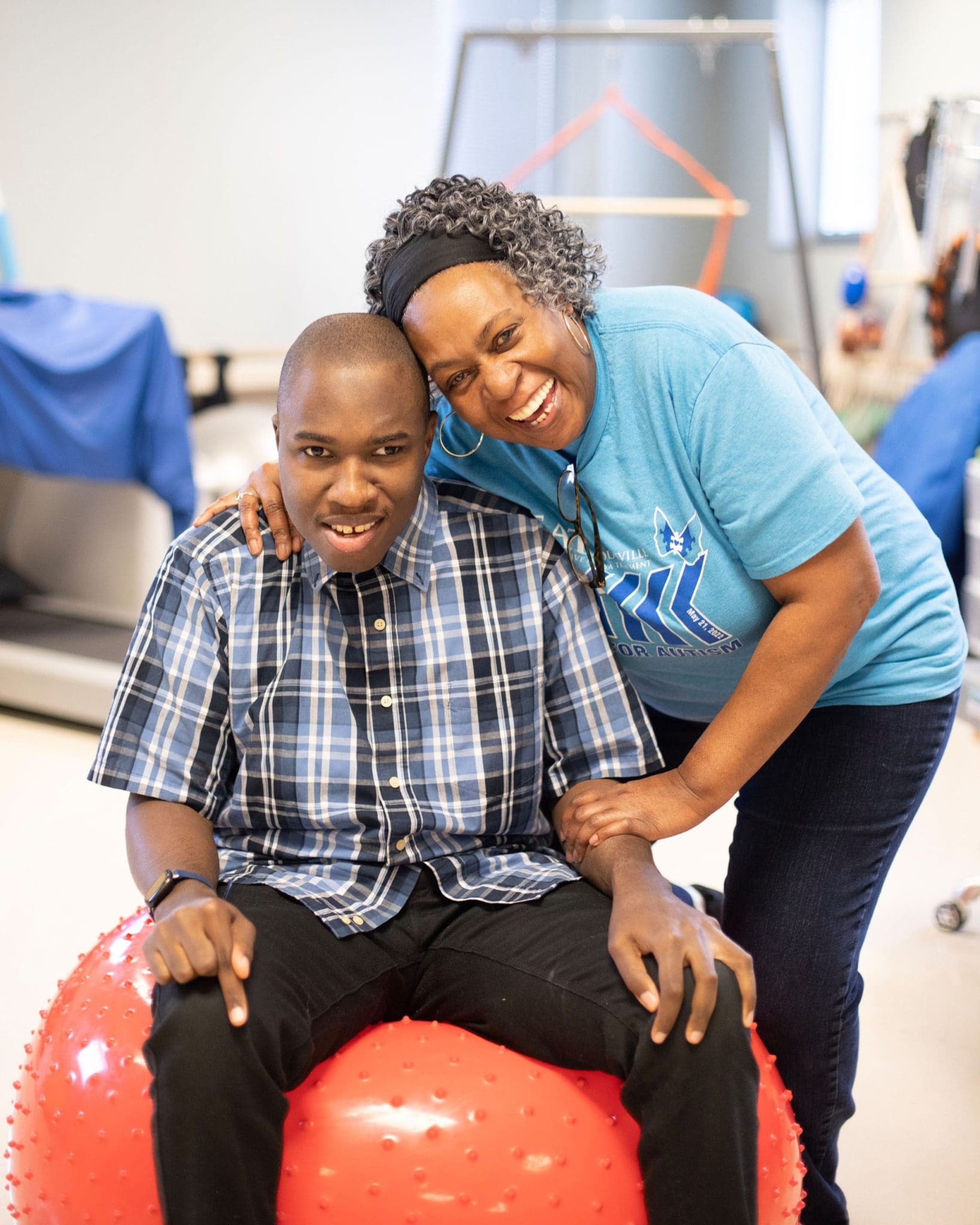 "Once we walked through that door, you felt this sweet spirit. Something special was getting ready to happen here. I hadn't heard my baby say "Mama" in a long time. He was going through therapy and his speech therapist said, "What's her name?" She had been working with him and she said, "Tell her you love her."
He looks to me, "I LOVE YOU MAMA!"
Do you know how long I had been waiting to hear that? If I don't hear it anymore, ever in my life…I heard it that day. That's what he said to me. "I love you, Mama."
This is where we need to be."
TESTIMONIALS
Every person has a story. Their stories inspire us, encourage us, and change us for the better.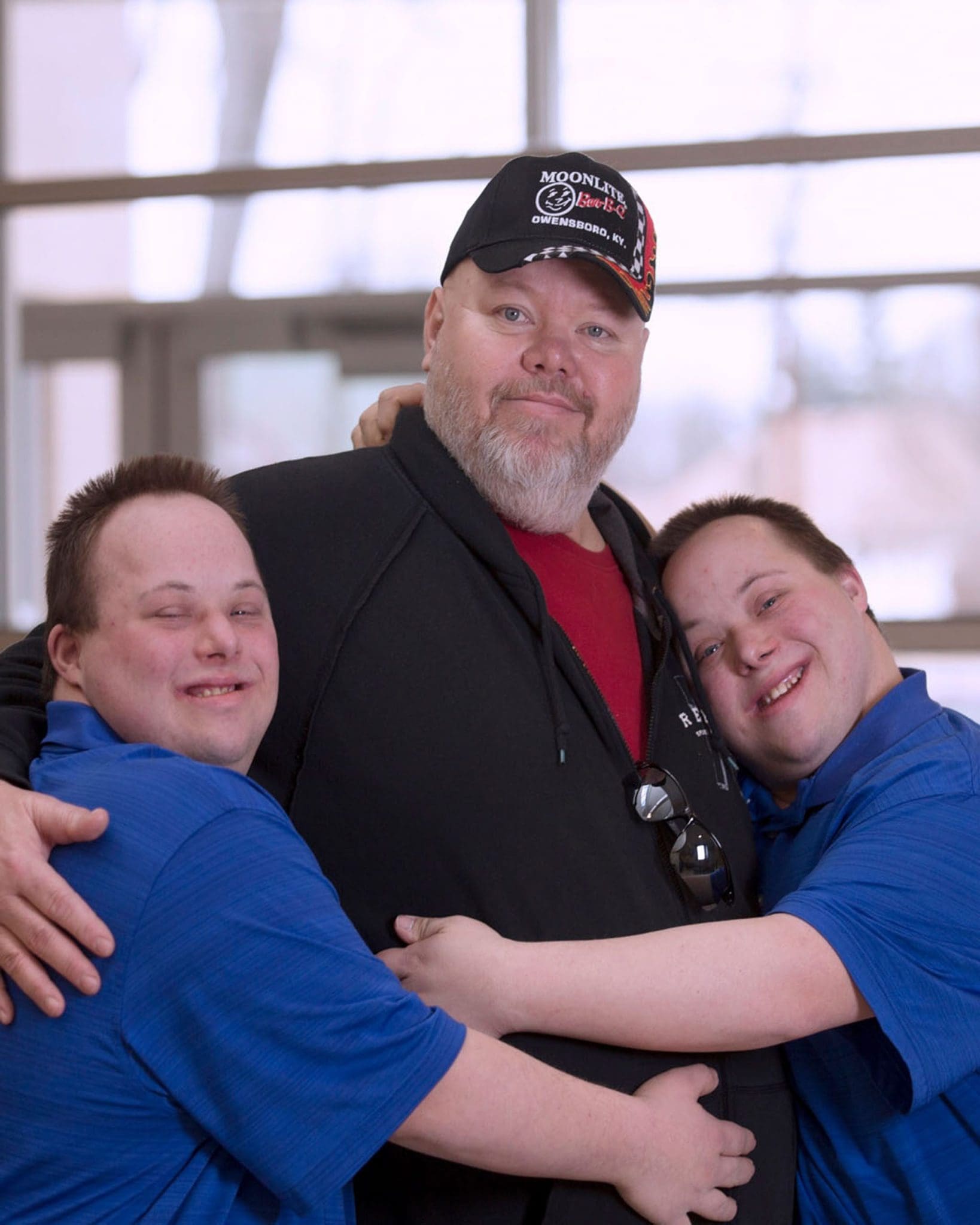 "My kids have never met a stranger in their life. I am always there for them. I help them out in any way I can. Before they came here, they hadn't had a complete check-up.
This is night and day compared to other places we have been to. At other places, they would only see them for a cold or something, nothing else. Here they are awesome people. You can tell they all care and that means a lot to me. It's an outstanding facility, and so are all the people here. There is no reason to look anywhere else. We will be coming here."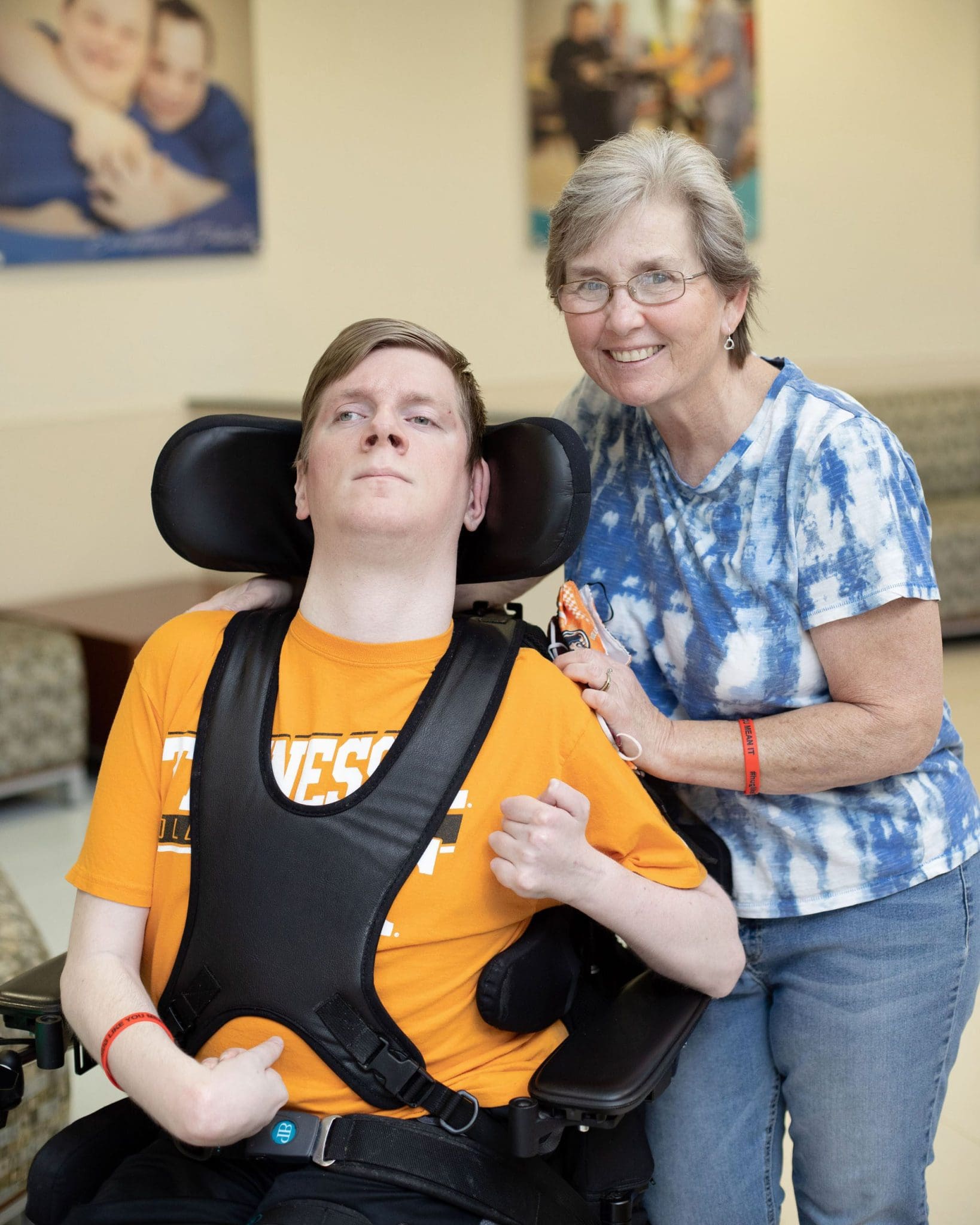 "Getting in here has been the best thing we have ever done. Everyone here that we have come in contact with has been fabulous. Dustin loves it here, I love it here. They have all made us feel welcome and they all talk to Dustin. There were so many times when I had to be his voice before, but he has a voice now. He can make his own decisions but asks our opinions. He is even his own guardian.
I can't say enough good about this place. I highly recommend it. I can only say good things because that is how it has been. He really loves it here and everyone here does their job well and they joke around with him, which Dustin absolutely loves! They really know Dustin. If I continue to keep talking, I will get teary-eyed. This is just a really great place. He's back to standing again."
"Sarah saw a pediatrician until she was 21. They said we need to find another place to go and fortunately, we could get in here pretty quickly. I recommend it to a lot of people. We can come here and have most of our services provided. The doctors are very thorough and I like their knowledge from the pharmacology and biochemistry perspective and how they do blood work and explain everything.
When we take Sarah into an environment that's not familiar, like one where you only go once a year, it can be uncomfortable for her. So when we come here, she sees her ophthalmologist, audiologist, and even the gynecologist comes here to see her. She has her dentist and psychiatrist here, and all her medications through here. When Sarah first came to dentistry, for example, she was so anxious and upset that she needed to be in a papoose. The behavioral person started coming with her wherever she had situations that she was anxious about. They would help her walk through it, work with her, and take very small steps.
Today, she walks in smiling and holding their hand. Sarah is very comfortable here."
"This is one of the best places for people like Shovannah to come to and be taken care of. I mean, we like to bring her here because they really take care of her. They do a good job.
We've been bringing her here for a few years now. We've always had good help here and she is learning things and how to do different things that she doesn't get at the house. I recommend you come here. The staff are all nice. They help us to know what we need to do with her when we bring her back to our house. I would recommend it to anyone who wants good help with their family member. It's a nice place to come to.
There's definitely a lot of love here."
"The staff are my favorite part… They are very friendly and helpful. Today I had my teeth cleaned and they were professional and friendly. I've been recommending them… They are very good. I give them 10 stars out of 5! If other clinics are half as good as them they can help many individuals like me and my brother and people even worse off than us. My brother has Autism and I have Aspergers. I've never seen an issue here that the staff haven't been able to solve."