SPEECH-LANGUAGE PATHOLOGY (SLP)
Communication is the power to connect.
Our clinic strives to help individuals with IDD lead a safe and independent life by addressing swallowing disorders, communication, pragmatics, reading, writing, stuttering, and cognition.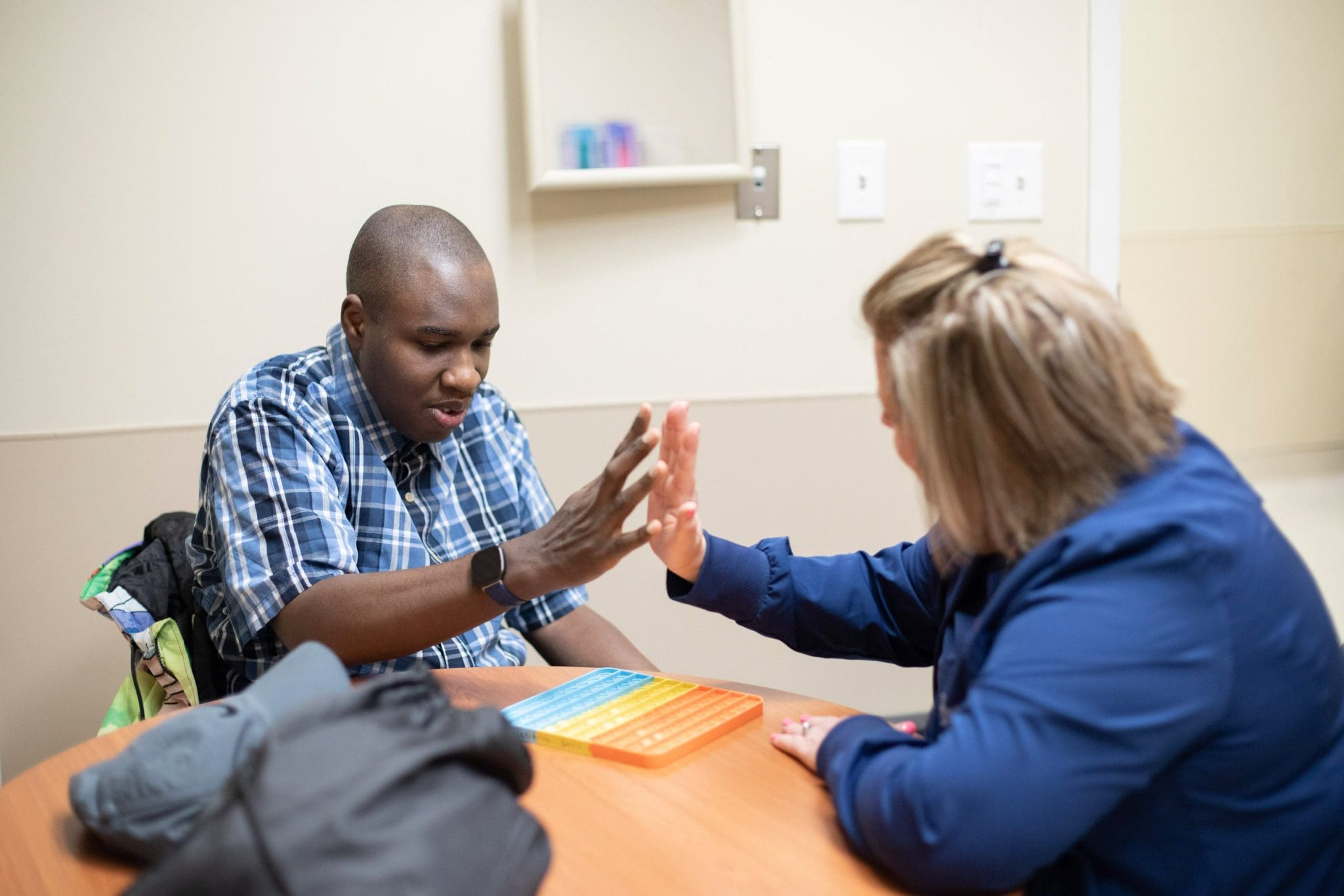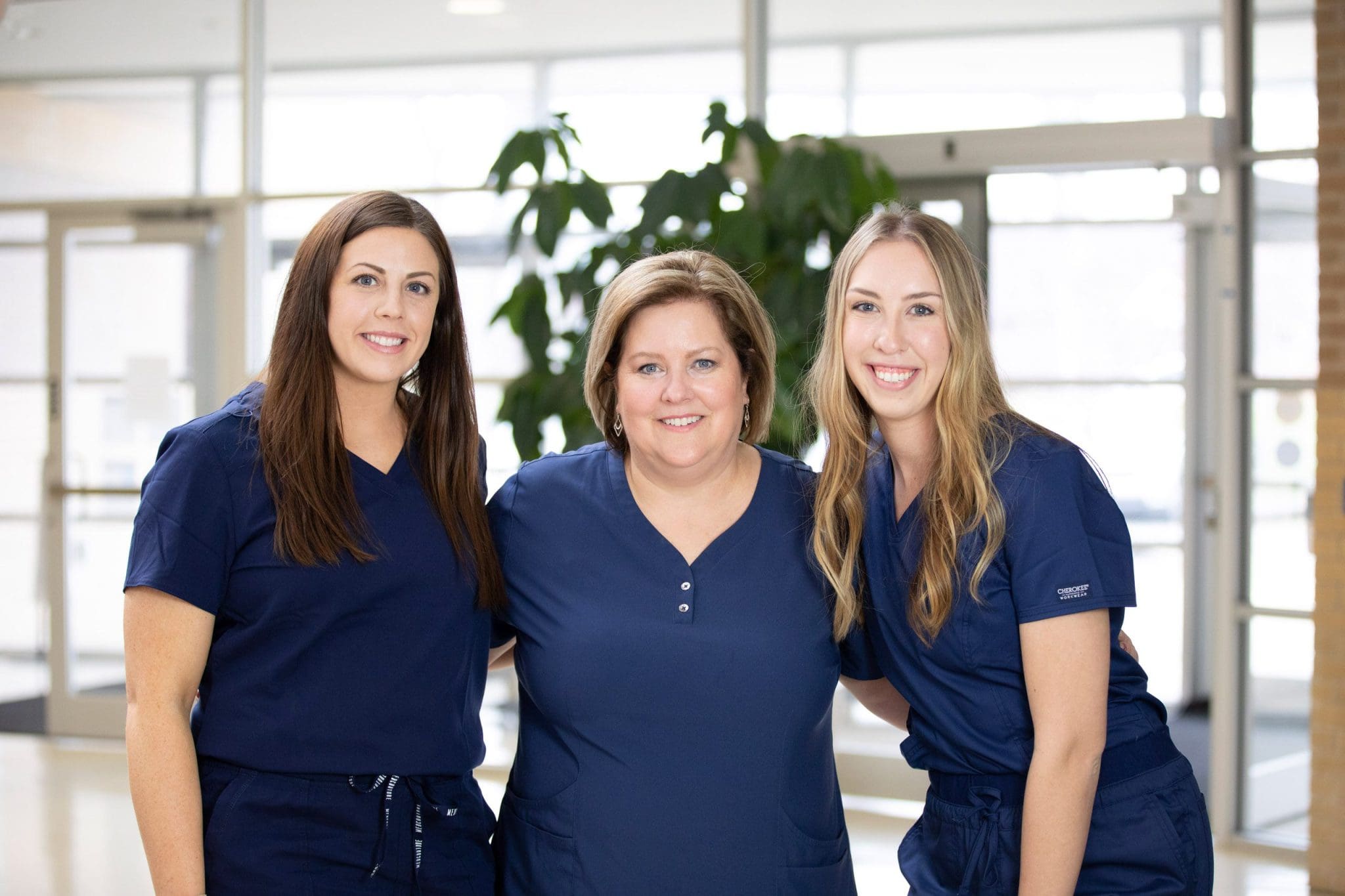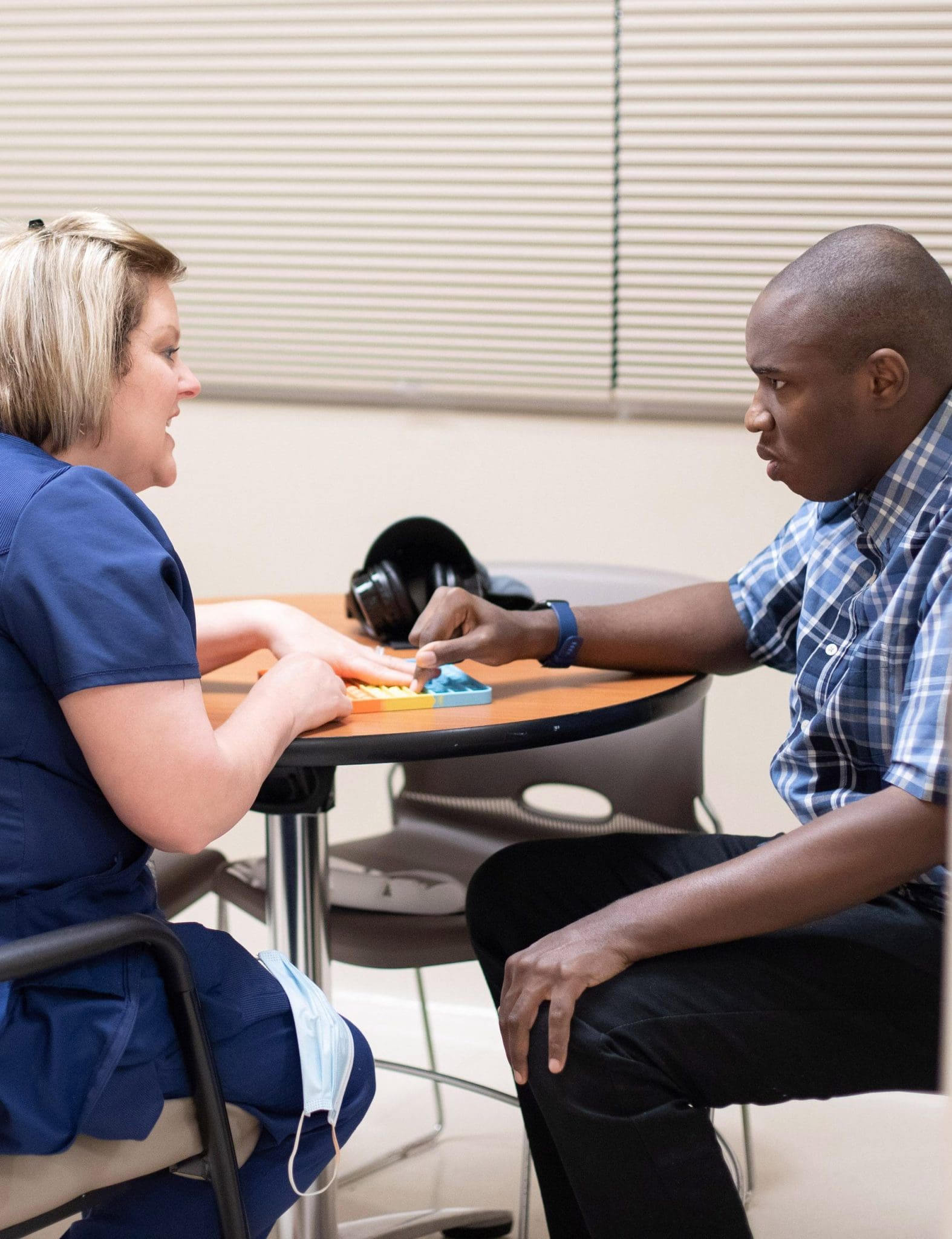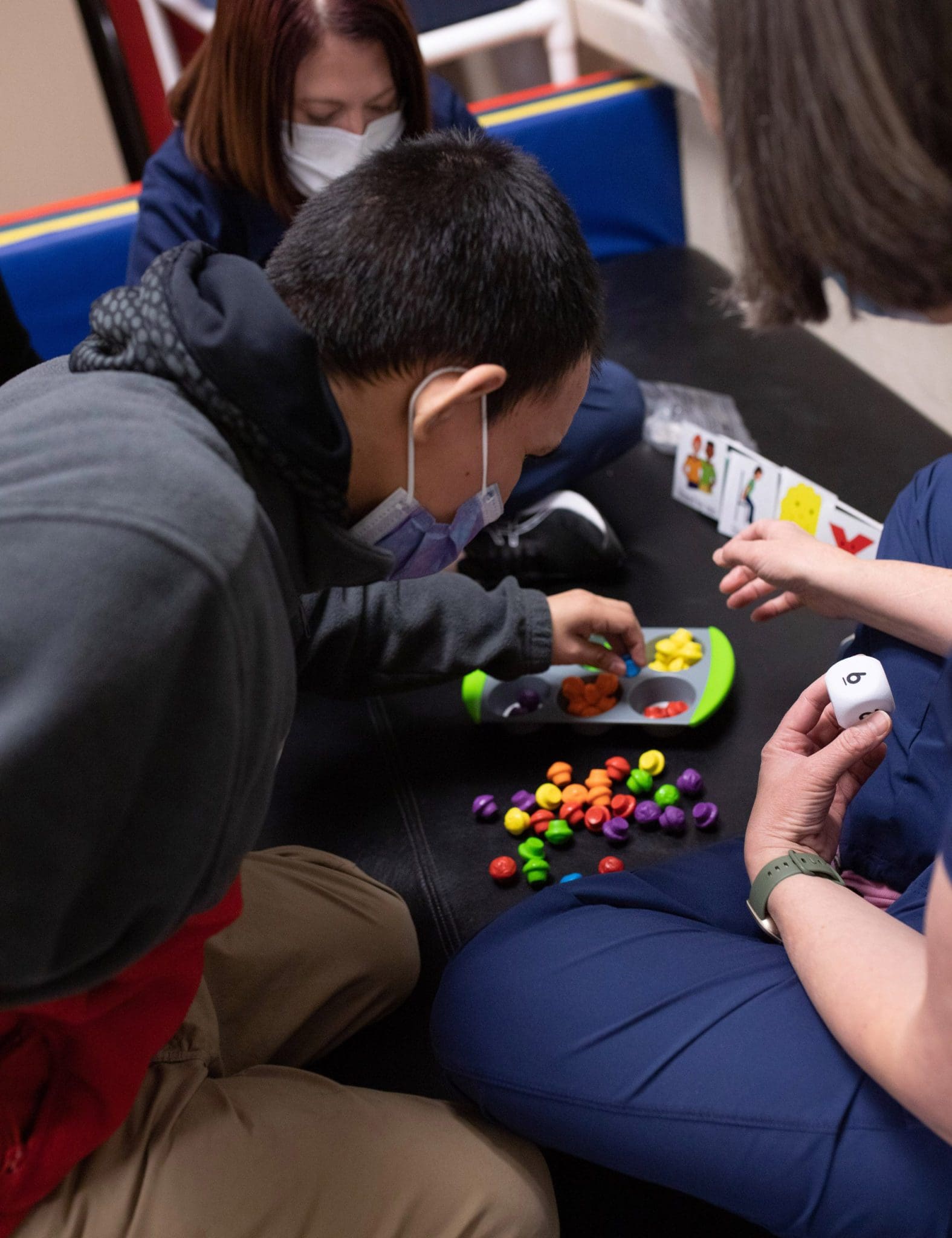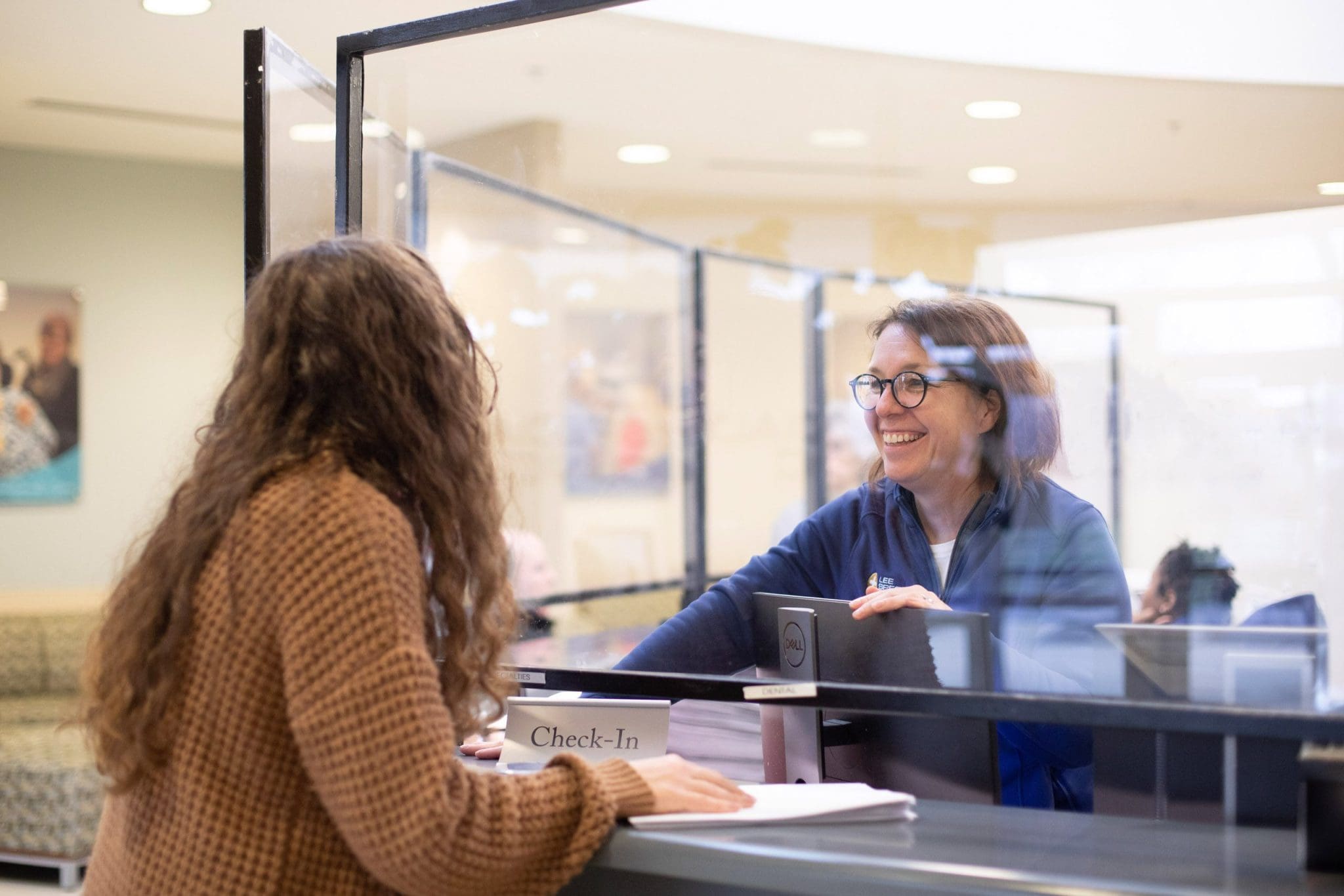 We help our clients gain or reclaim the power of communication by identifying ways to help them better interact with the world around them.
INDEPENDENCE & CONTROL
Communication is a basic human right.
Being able to communicate wants, needs, thoughts, interests, ideas, feeling, and dreams, while being able to understand what is going on in the world around you are basic human rights. Being able to swallow and eat safely is essential. Most people take for granted the ability to ask for what they want or reject what they don't want. Communication is power. We can control our lives through communication. Our patients often do not have this power. They rely on others to interpret or guess what they want or need or how they feel. They may not get their basic needs met because they cannot communicate in a way others can understand. We help them to gain independence and the power of some feeling of control over their lives through communication in different forms.
DECODING THE MYSTERY
Strategizing and problem-solving
Our goal is to work with the individual and caregiver to find out how to help with their unique needs. What works for one person, may not be the key for the next. But like super sleuths, we keep investigating and searching in hopes that we can open new doors of communication for our patients. Both problem-solving and working with the family are necessary to find strategies that can be used to promote confidence and skills in daily living. Each patient and family/caregiver will have their own needs and goals. It may include strategies for altering food intake, introducing a variety of communication options, or using strategies to complete functional activities at home and in the community.
KINDNESS, COMPASSION, & ADVOCACY
Advocating for our patients
Our therapists and clinicians are not just healthcare providers, we are advocates for our patients. There isn't only one particular story or just one patient who has made an impact on our lives – it's every patient, every small success, every caregiver going above and beyond…it's every story. We are better every day because of our amazing patients.
Frequently Asked Questions
Our team answers some of our most frequently asked questions in the area of speech language pathology for those with IDD.
Articulation is speech sound production or how we use sounds to make words.
Language is how we express ourselves and understand what is being said to us.
Voice includes pitch, tone, and vocal quality (i.e. breathy, hoarse, strained, etc.).
Fluency includes stuttering and cluttering (a language-based stuttering issue).
Pragmatics is the social use of language.
Cognition includes problem-solving, memory, higher-level thinking, attention to task, and reasoning skills.
Dysphagia is difficulty swallowing food and/or liquids.
The Speech Language Pathologist caring for the patient will determine if a Modified Barium Swallow Study is needed. (A common misconception is that the medical doctor is the one to make this call.)
Clear and open communication between the patient, family/caregivers, and therapists is absolutely essential in this field that is all about communication! If the therapist is not aware of issues occurring in the home, they cannot adequately address them in the therapy session. For example, if a client is coughing with every meal, but the caregiver is not relaying that message to the Speech Language Pathologist, an appropriate plan of action cannot be created or implemented.
Please Note: Services may vary for each Kramer Davis clinic location.